Tonight I finally got the chance to play in the kitchen with some of the prawns we caught a couple weeks ago. Once again work called me out of town last week and I kept busy dreaming of new recipes. Tonight I made a prawn and corn bisque that was delicate and delicious. Bisque is a great way to really enjoy the flavor of the prawn, it is important to give the shells the time needed to make a rich stock. I used onions and leeks out of our back yard garden as well as apple juice that we pressed and canned ourselves last fall. I love knowing the ingredients are fresh and from our own hands.
Ingredients
2 pounds unpeeled prawns
2 cups of frozen corn
2 tsp oil
1 medium onion
2 leeks
5 cups water
2 bay leaves
fresh thyme sprigs
2tablespoon butter
2 tablespoons tomato paste
1/4 cup apple cider
3 tablespoons all-purpose flour
2 teaspoons salt
1/2 teaspoon white pepper
1 cup half-and-half
Peel and devein the prawns. Reserve the shells for the stock. Coarsely chop prawns, cover and chill. Coarsely chop the onion and leeks.
Heat oil in a Dutch oven on medium heat. Add onions, leeks and shells. Cook for 4 minutes stirring frequently. Add water, bay leaves and thyme. Bring to a boil, lower heat and simmer covered for 3o minutes.
Drain the stock into a colander over a bowl. Discard shells and veg.
Melt butter in dutch oven medium heat. Add corn kernels; cook 2 minutes, stirring frequently. Add tomato paste; cook 2 minutes, stirring frequently. Combine apple juice and flour, stirring with a fork to form a slurry.
Add slurry to pan; cook 1 minute, stirring constantly. Add prawn stock, salt, and pepper; bring to a simmer. Cook 4 minutes or until bisque starts to thicken, stirring frequently.
Add prawns and cook for 3 minutes (until prawns are done). Stir in half-and-half and serve immediately.
I want to introduce you to the newest member of the fishon-fish off team. We heartbreakingly lost our beloved Border Collie Puppet at the end of November. She was a water lover so we could not bring her to the river when we fished as she would splash around and dive right in whenever possible. I still miss her every day.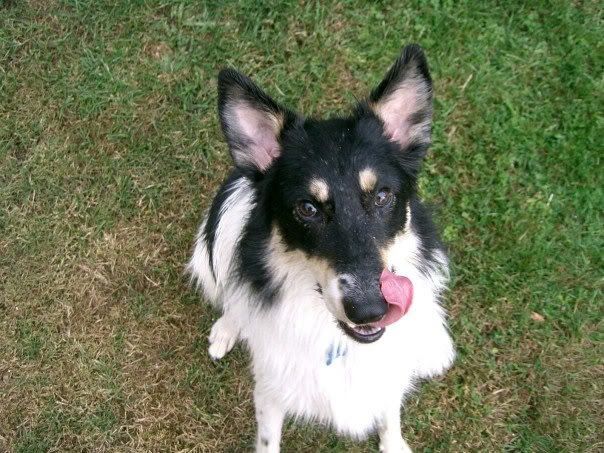 We were not sure if we were ready to get another dog but as soon as we saw a picture of a scared handsome boxer/lab at the SPCA I just had to go meet him. 10 minutes later I knew he would be coming home with us. This is Chumley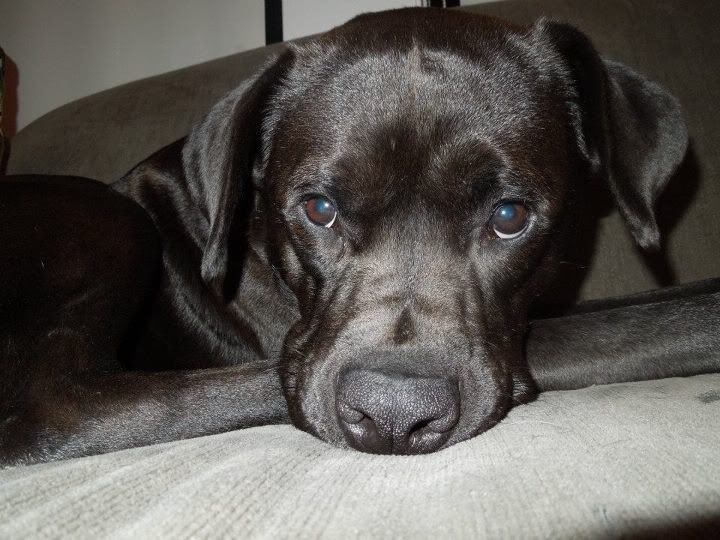 He never learned how to swim and is nervous of the water but he loves walking along the river. Next step is to see how he does on the boat.