I apologize for the lack of good pictures for this post but the food was disappearing so quickly I barely got these few shots. Last weekend we decided to use some of this 37lb Halibut that Chris and his buddy Norm caught near Port Alice.
We also used some Ling Cod and had a good old fashioned fish fry with the Jester and family as well as our neighbor (and fishing buddy) Gerry and his wife Gayle.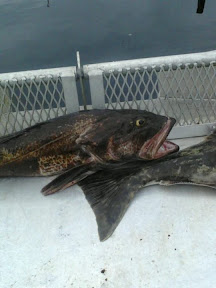 The process is quite simple when you have fantastic fish to work with. Just cut into whatever size pieces you like.
We used a wheat/gluten free dry pancake mix since the Jester has a wheat allergy.
Mix together:
Two cups dry pancake mix
Two eggs
One bottle of beer (we used Carona as it is wheat free)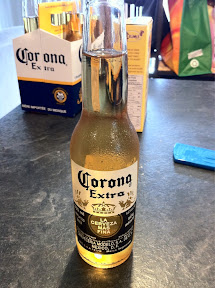 I used our deep fryer but this could be done in a deep frying pan on the stove. Just dip the fish into the batter and then fry for 4-8 minutes (depending on thickness of the fish)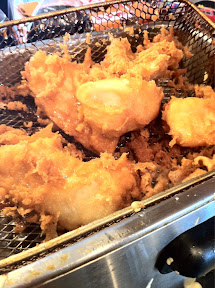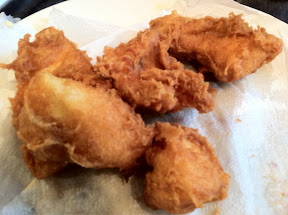 I served it with homemade fries and a new tartar sauce recipe I have been working on.
1cup mayo
1tbsp Dijon mustard
1/2 cup finely chopped dill pickle
1-2 tbsp pickle juice
1tbsp chopped capers
1tsp fresh lemon juice
1tbsp chopped chives
2tsp dress dill
salt and pepper to taste
I snapped this picture of Chris' plate mid-bite. It was a great night with good friends and delicious food!