Today we went searching for the mythical trail to what locals call 'Airport Side of the Falls Pool'. We have fished the other side of this pool a few times but it is usually pretty crowded and you have to stand on a log in a line of other anglers, not my idea of a relaxing Steelhead day. The other side usually has only one or two people fishing and a decent sized rocky shore. A few people have tried to tell us how to get there but it is hard to describe an unmarked trail off an unmarked trail, and then straight down a trail that's not really a trail. So, with a vague idea of where we were going, Chris and I set out this morning with Puppet the Wonder Dog to see if we could find it. The day was absolutely gorgeous, a little above freezing and clear blue sky! We left the rods and waders at home, opting instead for hiking sticks and gumboots.
Our first (and only) encounter with another person was with a nice man working at a gravel pit. He pointed us in the right direction but warned us that the Beavers had been busy and the trail was pretty waterlogged. Ten minutes later it was clear what he meant.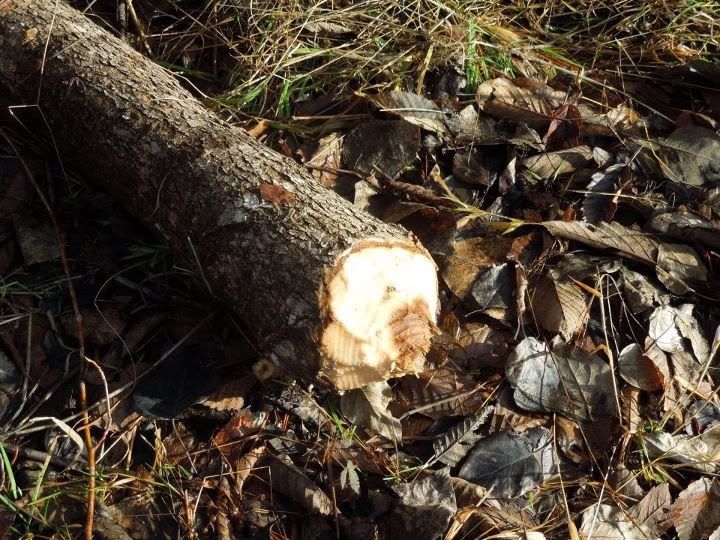 We slogged our way through and had a lot of fun trying to stay dry while Puppet splashed around us.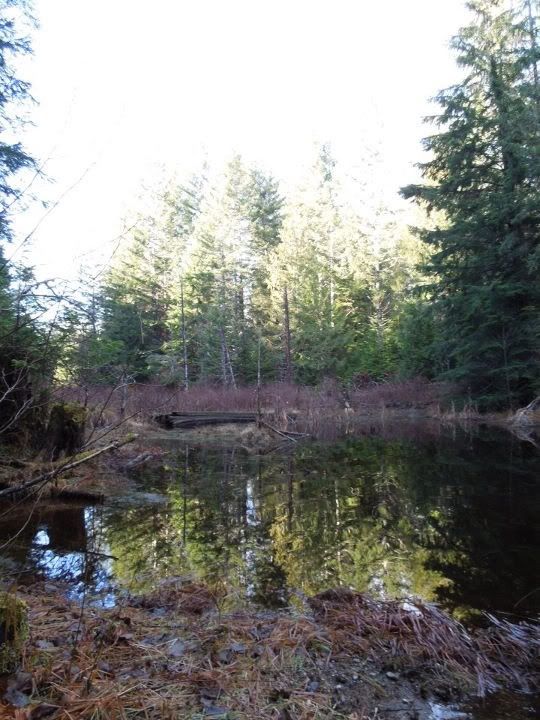 Eventually the trail dried out and we fund ourselves on an old logging road. A few kilometers later we turned off when we could hear the river. The trail went down... And down... And down and became narrower and muddier with every step. When we finally emerged where we could see the river we realized that we were about a KM downstream from our destination. There was no choice but to climb back up. Even the dog was not impressed with this situation, and abandoned Chris, hoping I knew an easier way out.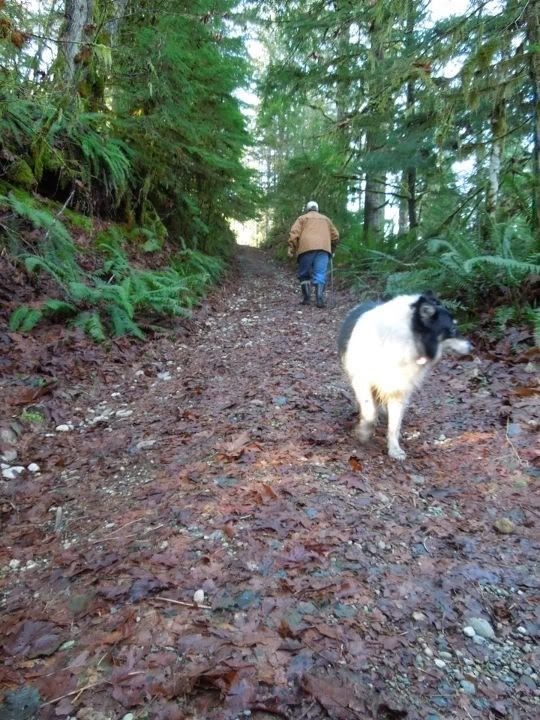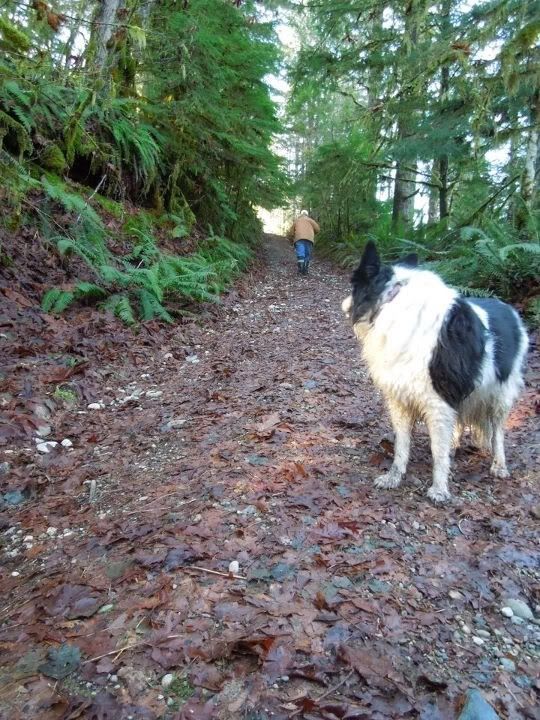 After a little more hunting and hiking we found another trail down. This one was even steeper and involved a limbo trick under a log that my 6'4" husband did not navigate gracefully. When we finally made it to the bottom we were excited and relieved to find ourselves exactly where we wanted to be. We watched a few fish being caught and then hiked back up.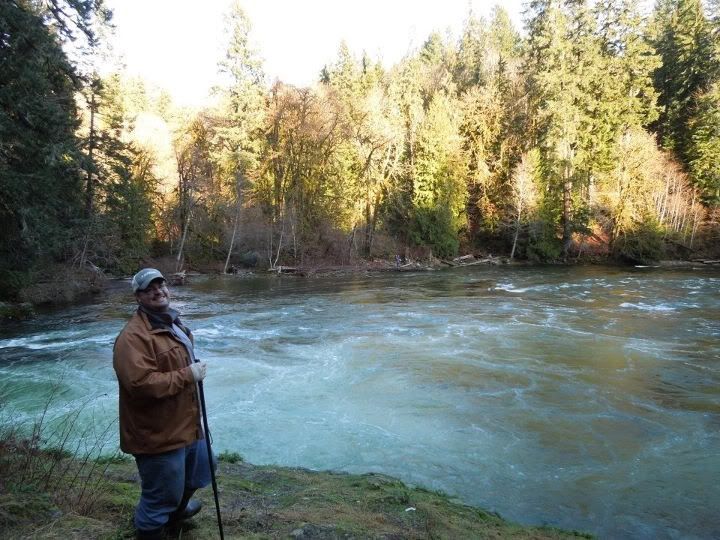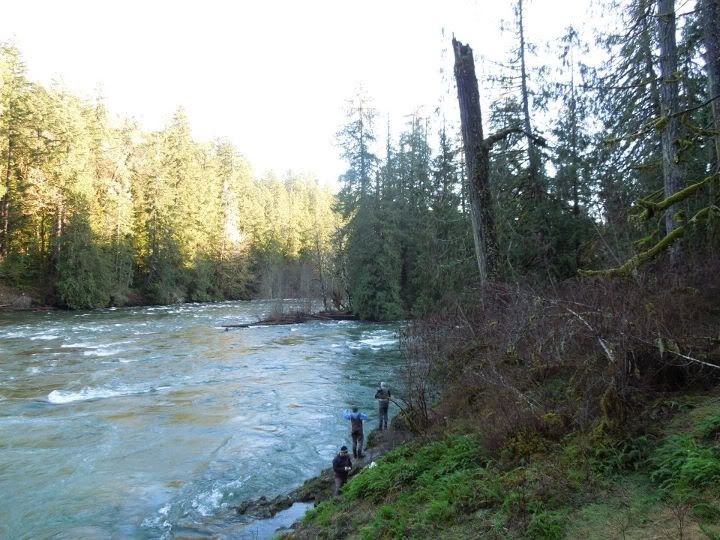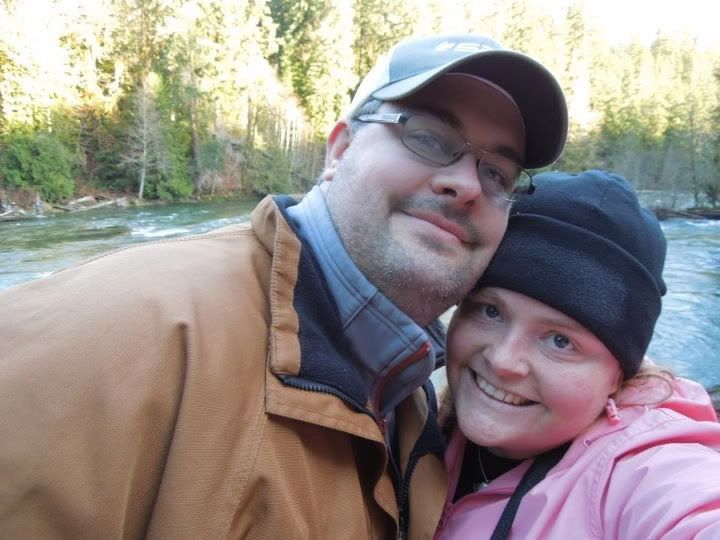 At the end of the day we had covered about 10km of trail and bush in four hours and were exhausted! I think it would take us 45-60 minutes to go straight to the fishing hole so this will definitely be a destination for a full day fishing trip in the future.